Note: This payment solution is available only to customers in Sudan.
mBOK App offers an intuitive way to pay your bills and invoices, even if you don't have a bank account, as all you need to start using the service, is an active phone number with one of the carriers MTN or Zain Sudan.
If you have an account in Bank of Khartoum and activated mBOK already, then you're good to go! Skip ahead to Payment Instructions section below.
If you do actually have an account in Bank of Khartoum, but haven't yet activated mBOK, then just call their Customer Service and they will activate mBOK access for your account in seconds!
Alternatively, if you don't have any bank account at all, then it is very easy to setup an account and start using the service, with just your phone number, by following the instructions on this link https://bankofkhartoum.com/sudan/mobile-money/
Notes (according to Bank of Khartoum updated on 21 December 2018) :
mBOK app locks access to only one device, so if you use the app 1st time on a phone, then you can only access your account on that particular phone device.

Mobile Money accounts automatically deactivate following inactivity for more than 3 months.

If any of that occured, simply call Bank of Khartoum customer service to resolve the issues.
After activating mBOK for your bank account, or setting up a Mobile Money account, follow instructions on how to make payment using mBOK gateway.
Payment Instructions:
When ordering a new service, on the Checkout page, navigate down to Payment Details section. Select 'mBOK App' option.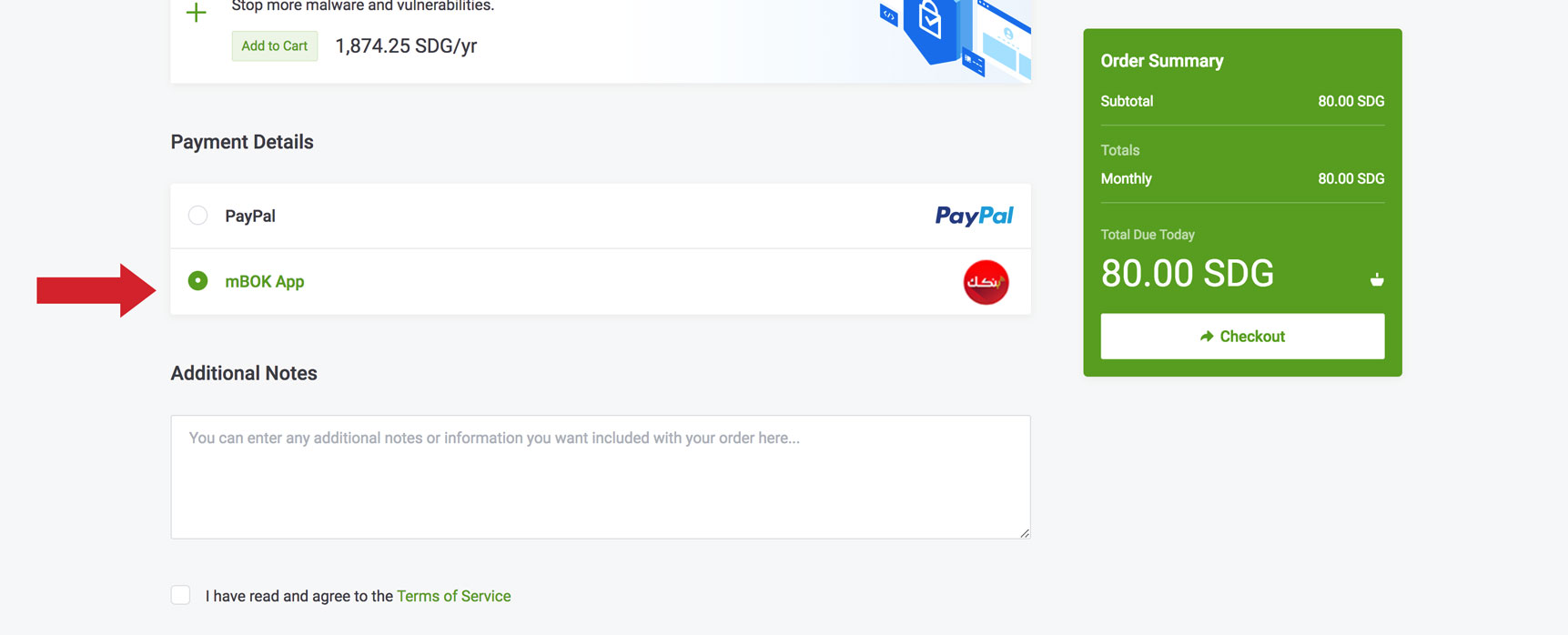 After confirming that all other info is correct, click 'Checkout' button on the side widget.
---
Then you will be automatically redirected to the invoice page.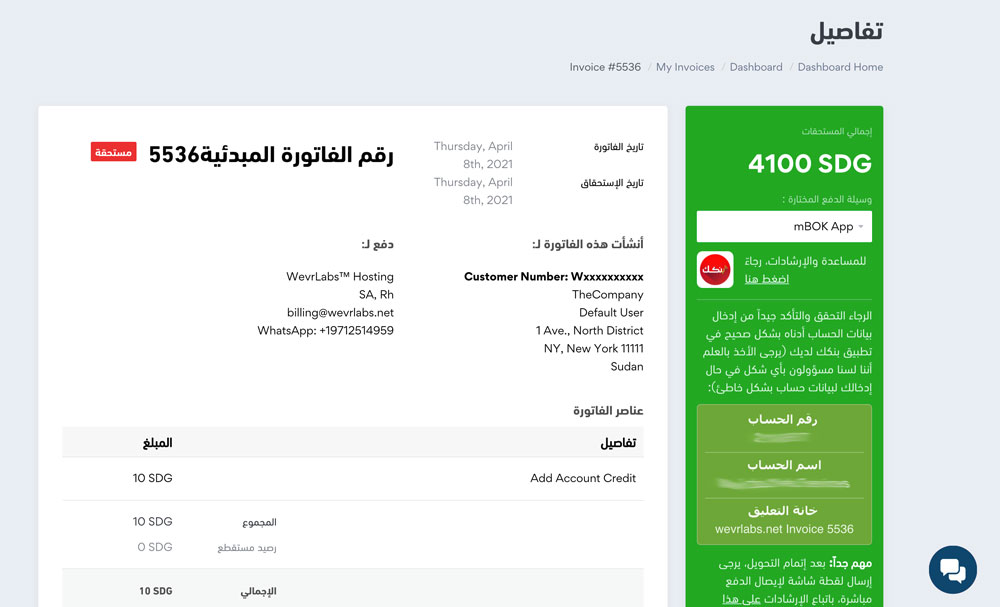 Keep the invoice page open. It is time now to process the payment on your phone with mBOK. Follow along ...
---
1. Open mBOK app and sign in to your account.
2. After successful login, tap 'بنك Pay'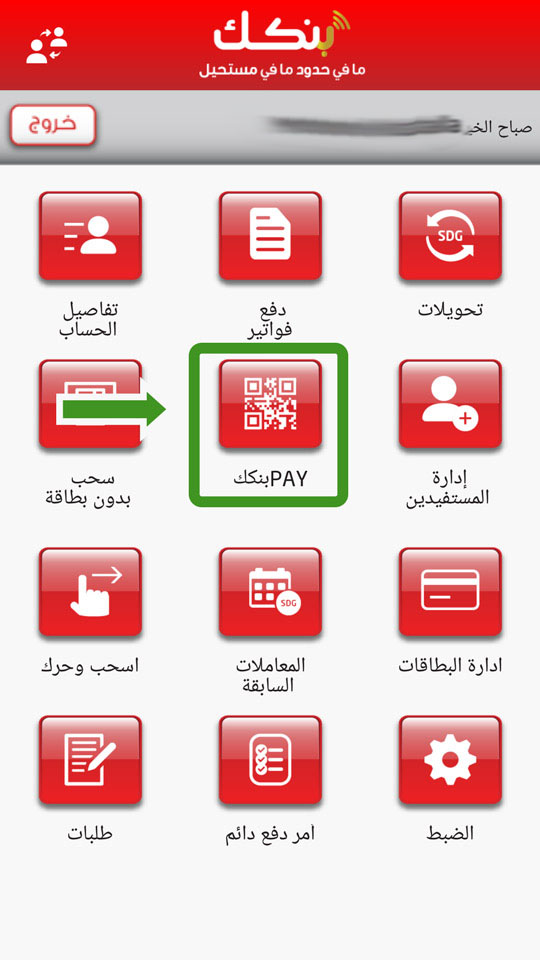 ---
3. Enter our account number (1)... you will find the account number and its details in the invoice page.
Make sure the account number is CORRECT, then tap Send (2).
---
4. After that, in the app you will be redirected to the page for entering amount to transfer, and notes.
Enter the invoice amount
Reference Number is typically the invoice ID number, it can be found in the invoice details page in the green sidebar bar.

CONFIRM

all the info is correct, MAKE SURE the account number, matches the

Account number

in the invoice details page (we won't be responsible if you type a wrong account number).
Tap on 'Confirm' or 'تأكيد'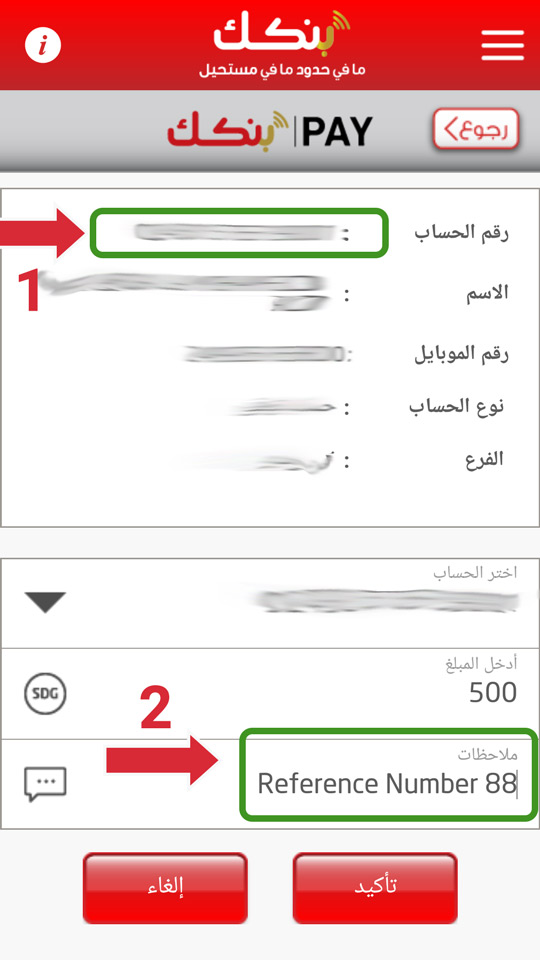 ---
5. After successfully making the payment, next steps describe how to take the screenshot of the details, for submitting the confirmation.
A. on mBOK, Go to Transaction History as described below: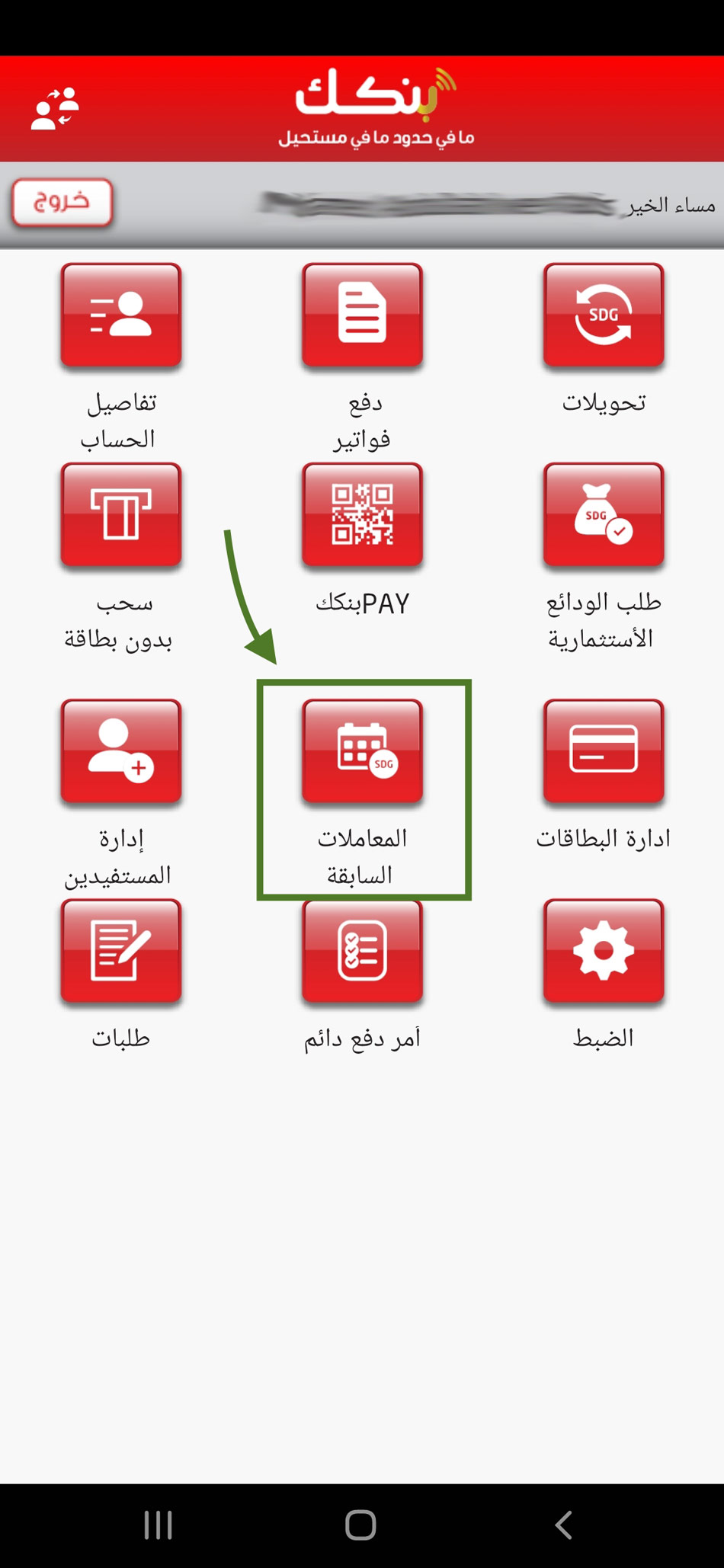 B. choose the transaction you just made into our account and open its details: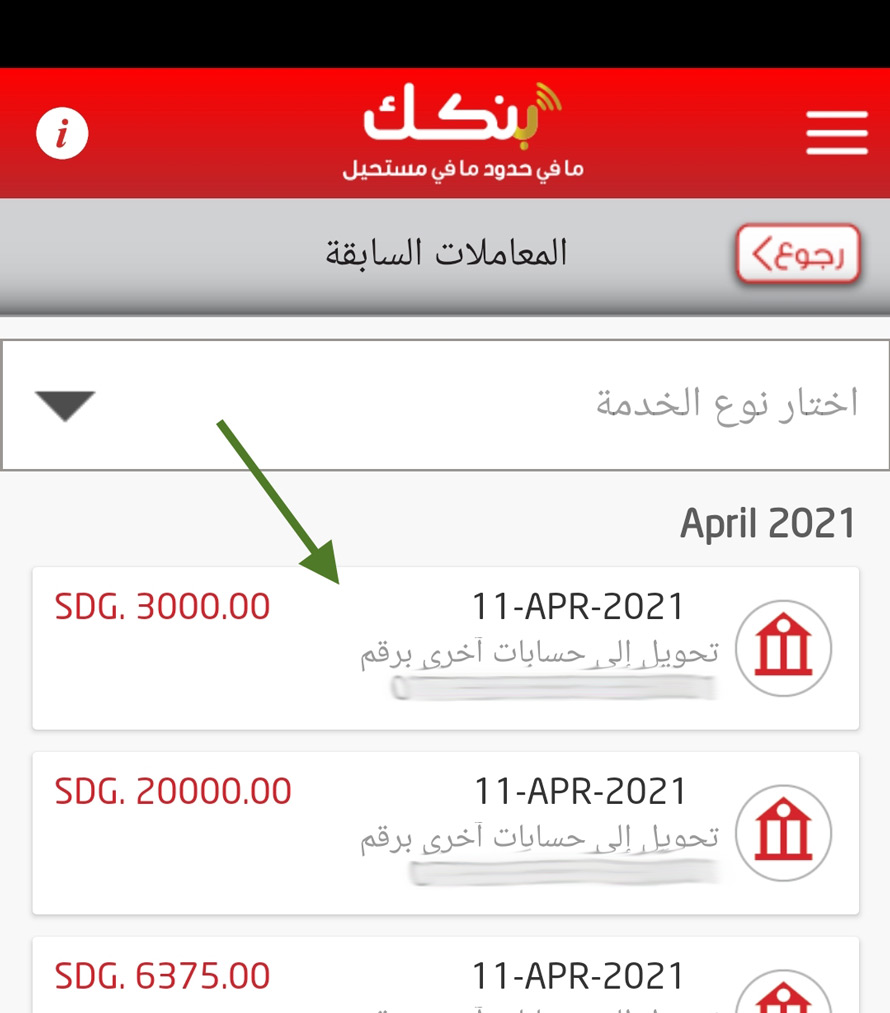 C. After opening the transaction details, you should see something like this: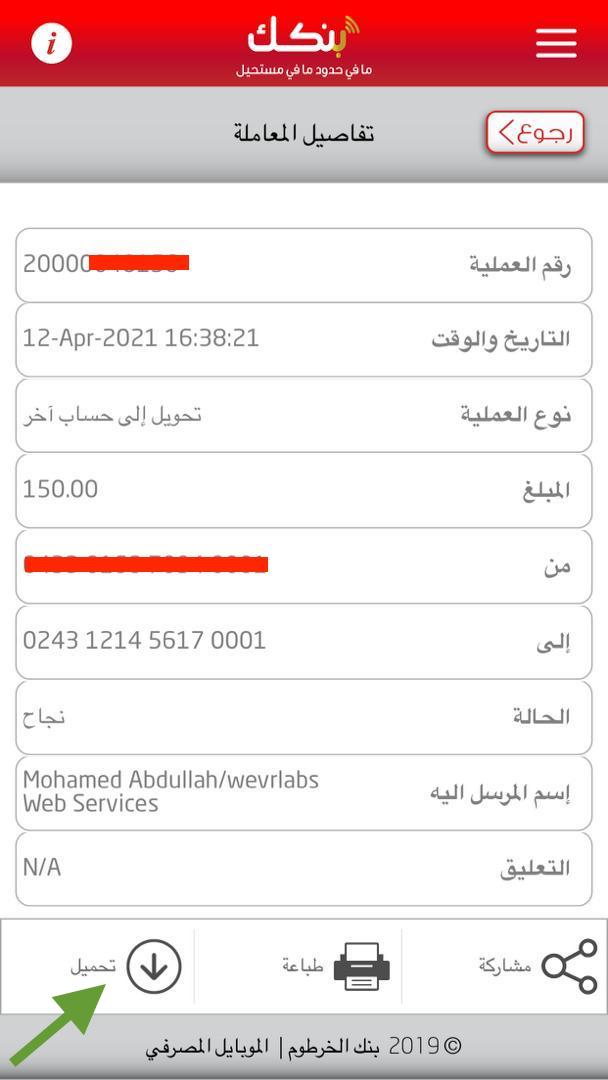 Now make the screenshot and save it (you can also try tapping the Download or Share buttons in the bottom of the screen).
IMPORTANT: it is very crucial that you make the TRX ID (1) and the "to" account number (2) very clear, as described in the screenshot below ... These are the most important pieces of information that we need from you in order to process your invoices, and if they are not clear in the screenshot, this will mean delays in processing your invoice, as we will have to wait on more details from you regarding the required info.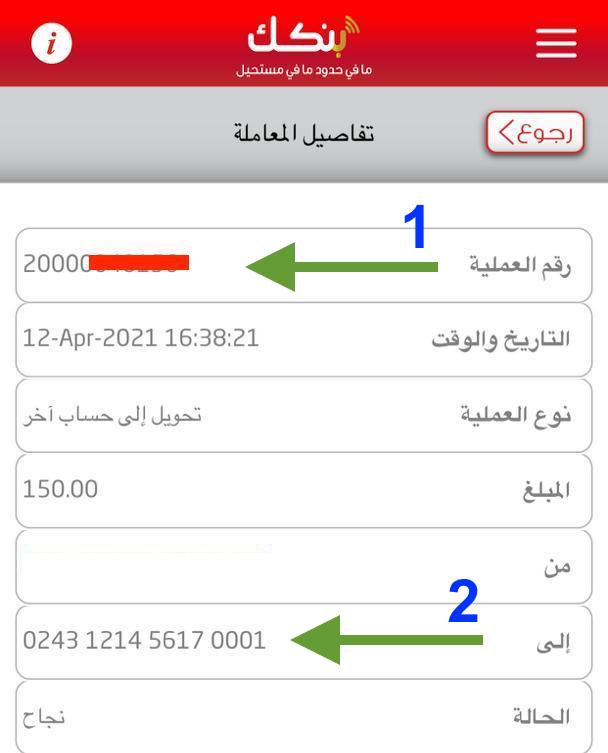 ---
6. After saving a clear screenshot of the transaction details, immediately notify us by opening a support ticket with Billing department.
For subject, enter the invoice ID number, which you just made payment for.
Attach the transaction details screenshot you took earlier.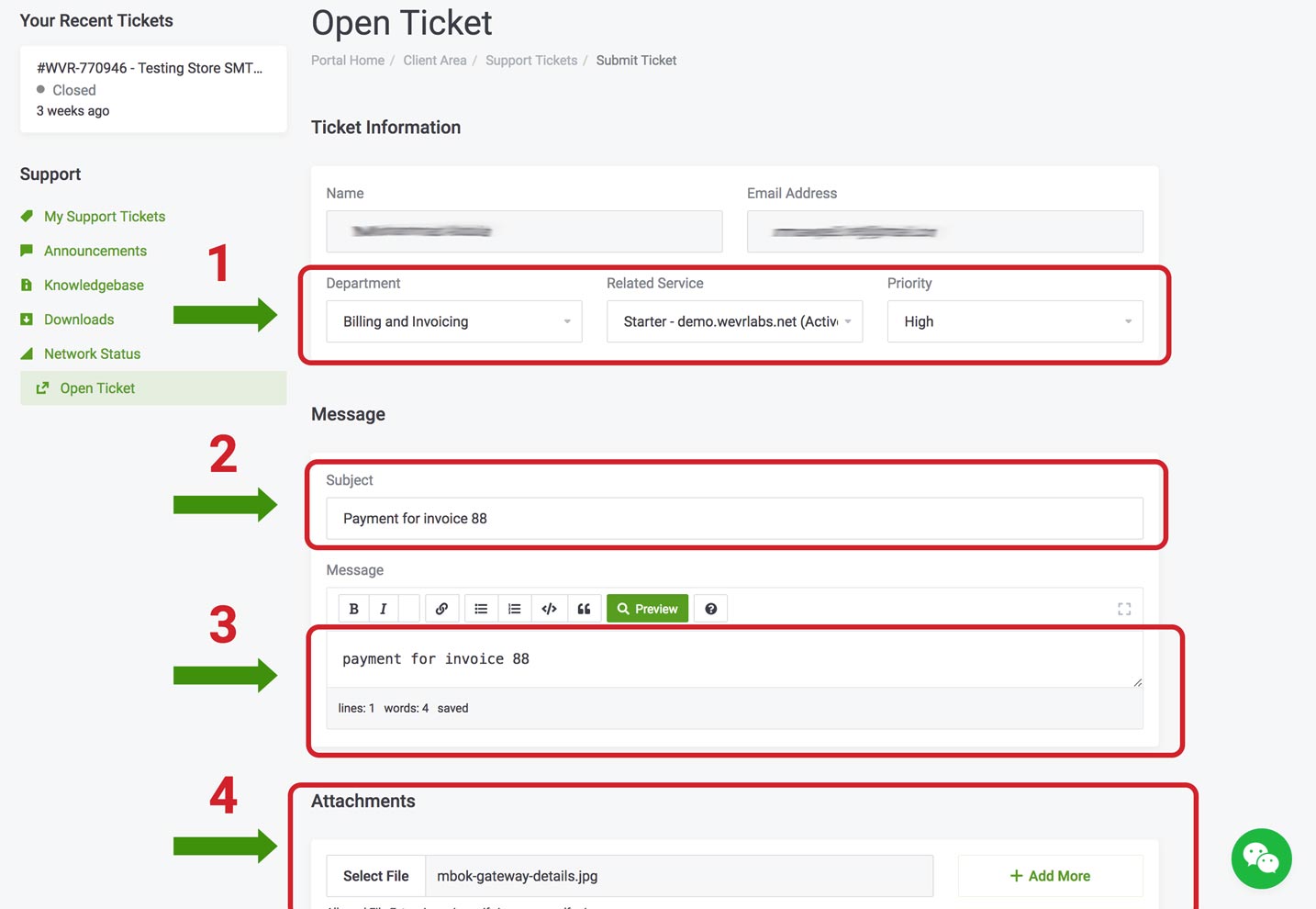 One of our billing  support staff will review and confirm the details within 30 minutes. If all correct and payment confirmed, your service will be activated immediately.
Enjoy :) !