The SMS Alerts feature allows you to receive important notifications regarding late invoices in your account, which is sent to you on the phone number registered in your account. 
If enabled, you will receive SMS alerts for invoice that is is generated in your account and is due for payment. To enable or disabled SMS alerts feature, visit this link:
https://dash.wevrlabs.net/index.php?m=smsmanager
or access it from the account menu in the top navigation.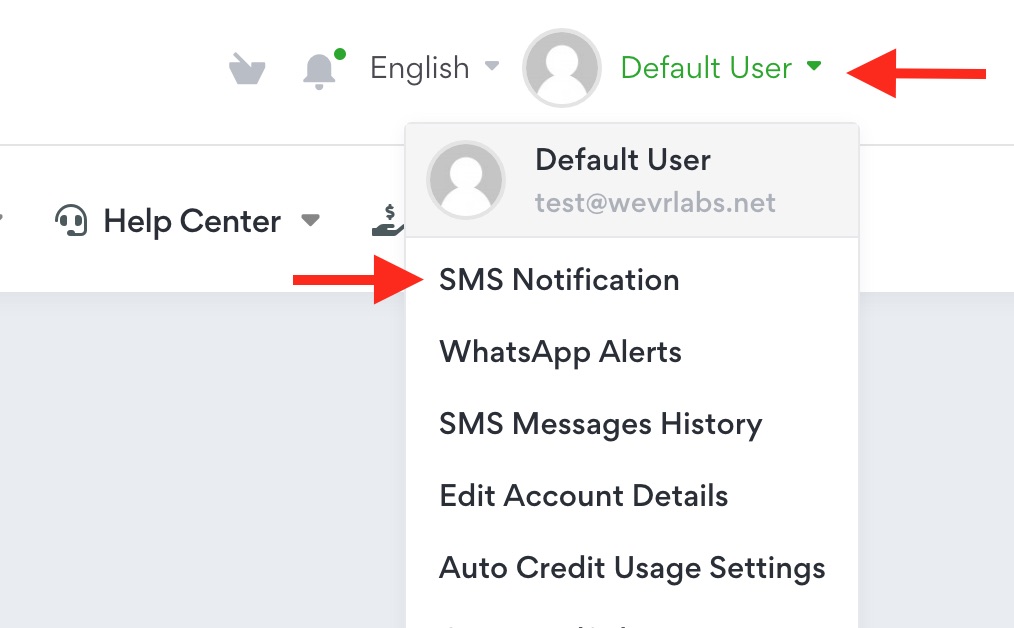 Choose your desired preferences and then click "Save Changes"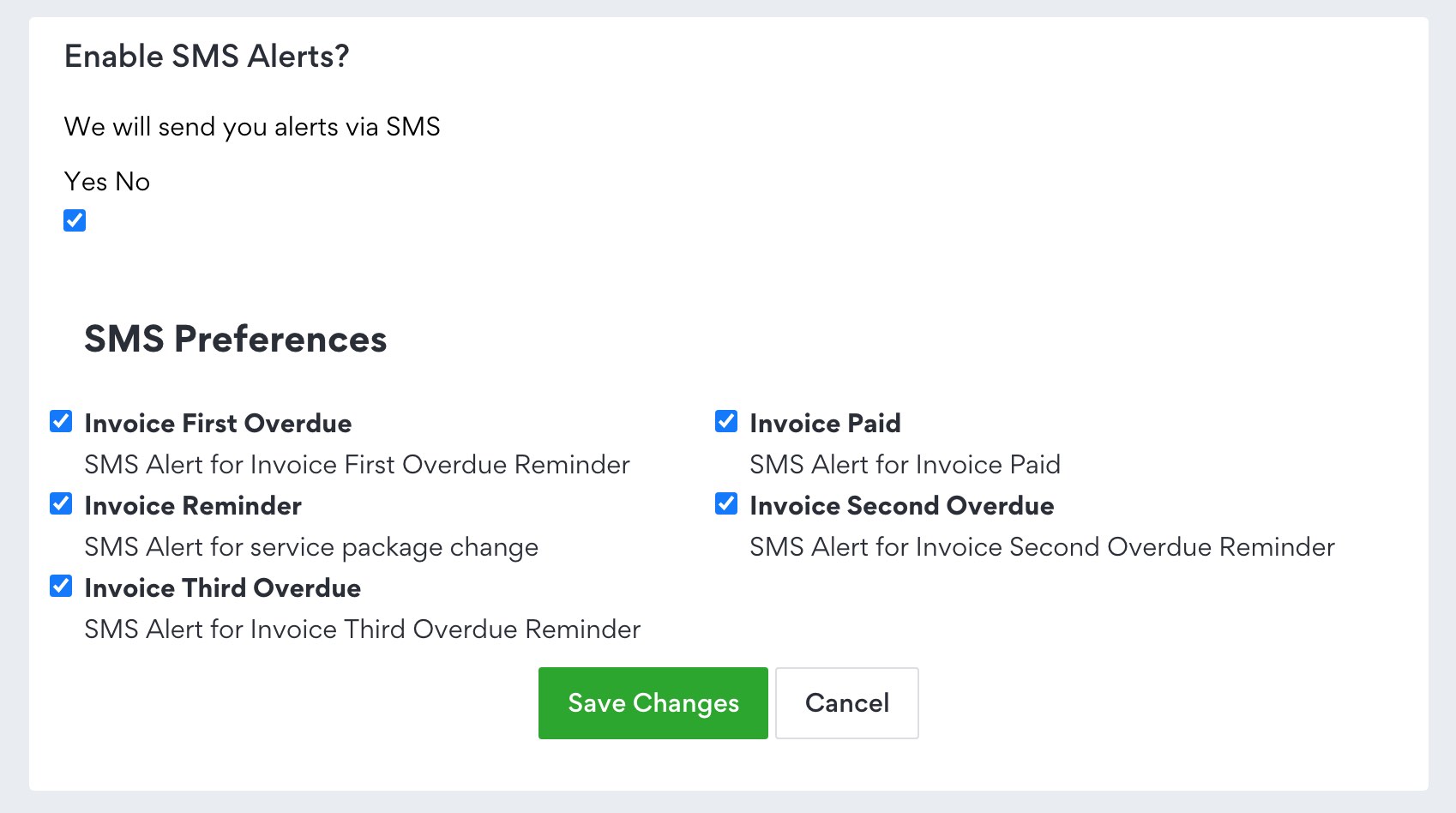 To ensure receiving alerts, make sure the phone registered in your account is correct and active, update it by visiting this link:
View History:
You can also view all your SMS messages history, in this section, all the past SMS messages that were sent to you by the system will be displayed.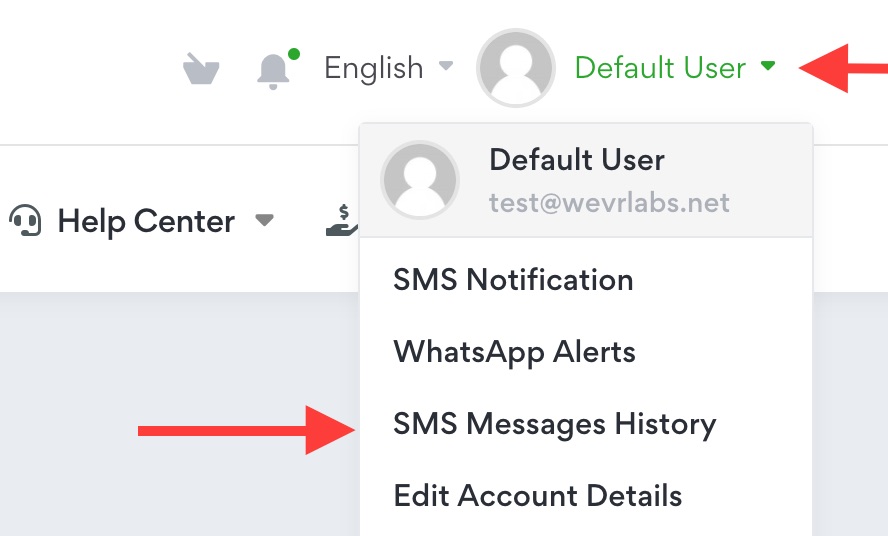 Messages list: