To edit the various settings for a specific domain (such as name servers, contacts, registrar lock, etc), first visit your domains list at this link:
https://dash.wevrlabs.net/clientarea.php?action=domains
Once there, select the domain you wish to manage by doing the following:
Click the 3 horizontal dots button corresponding to the domain.
then click on Manage Domain.

You will be taken to the domain details page, which contains various sections that can be accessed via the links on the side. Highlighted below are instructions for the most common operations.
1. Changing Nameservers:
Editing name servers for your domain is pretty straightforward, but note that changes may not take effect immediately for numerous reasons, for example, your browser or operating may still be storing old settings in the cache, so you will need to clear the DNS cache from the browser and system to observe effects. In addition to that, your internet provider may also be storing old settings as well. Name servers changes take a maximum of 48 - 72 hours, but in most cases, it is usually less than 24 hours. Please, read this explanation to understand why exactly your new settings are not taking effect:
https://dash.wevrlabs.net/knowledgebase/4767/How-long-does-it-take-for-name-server-changes-to-take-effect.html
Choose Nameservers from the side links, and then edit the settings as you wish, after that click on Change Nameservers button to confirm new settings.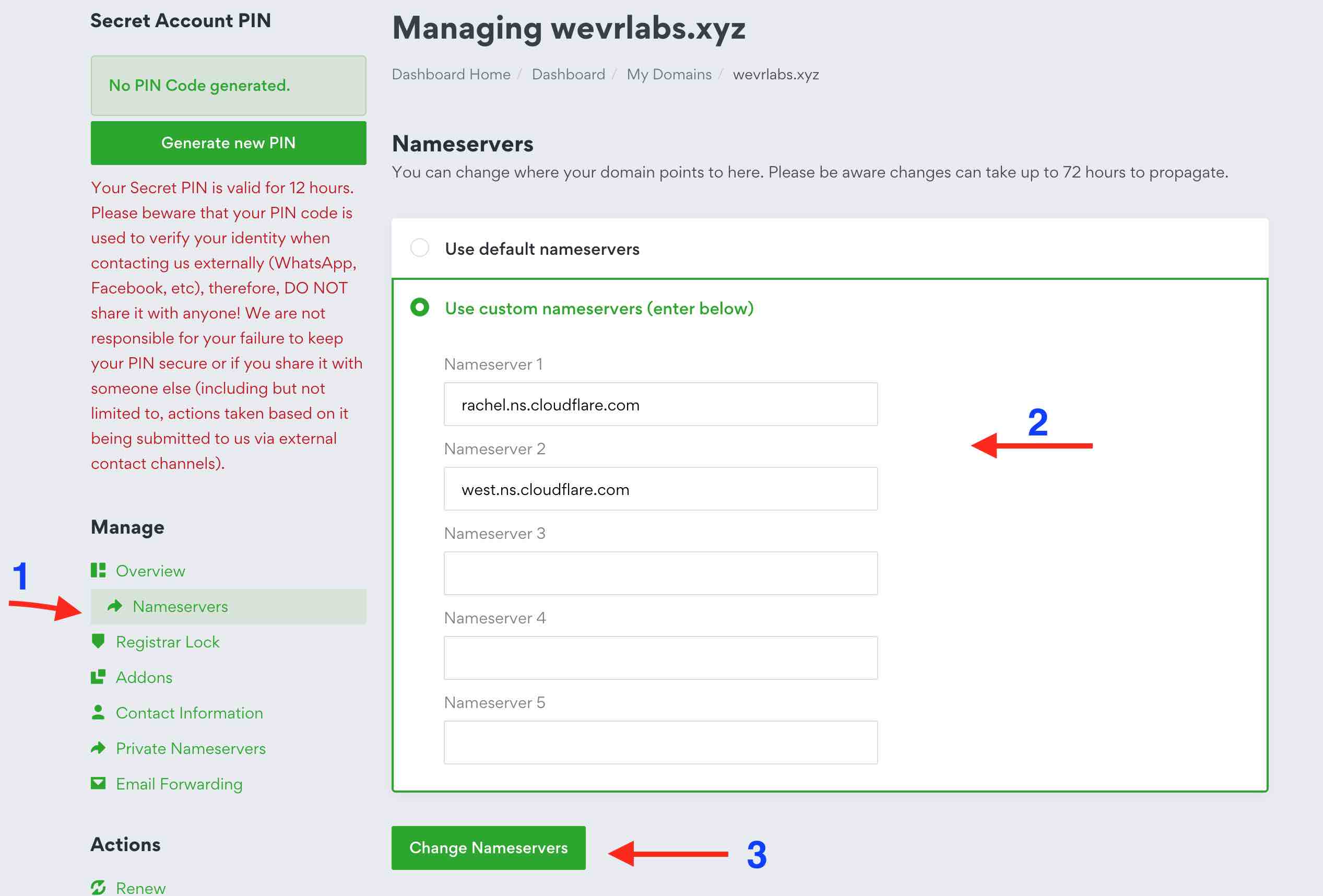 Note that for certain TLDs (such as .SD), their registries don't have an API for handling most of these common operations, as such, you need to contact support with the settings you wish to edit.
2. Changing Domain Contacts:
You can also change the WHOIS contact information associated with your domain. It is important to keep an up to date WHOIS contact information for your domain, as you may need this, for instance, to receive the authorization code or EPP code (which is requested by raising a ticket) when you wish to transfer your domain away from us to another provider.
To edit contact information for your domain, on the side links click on Contact Information.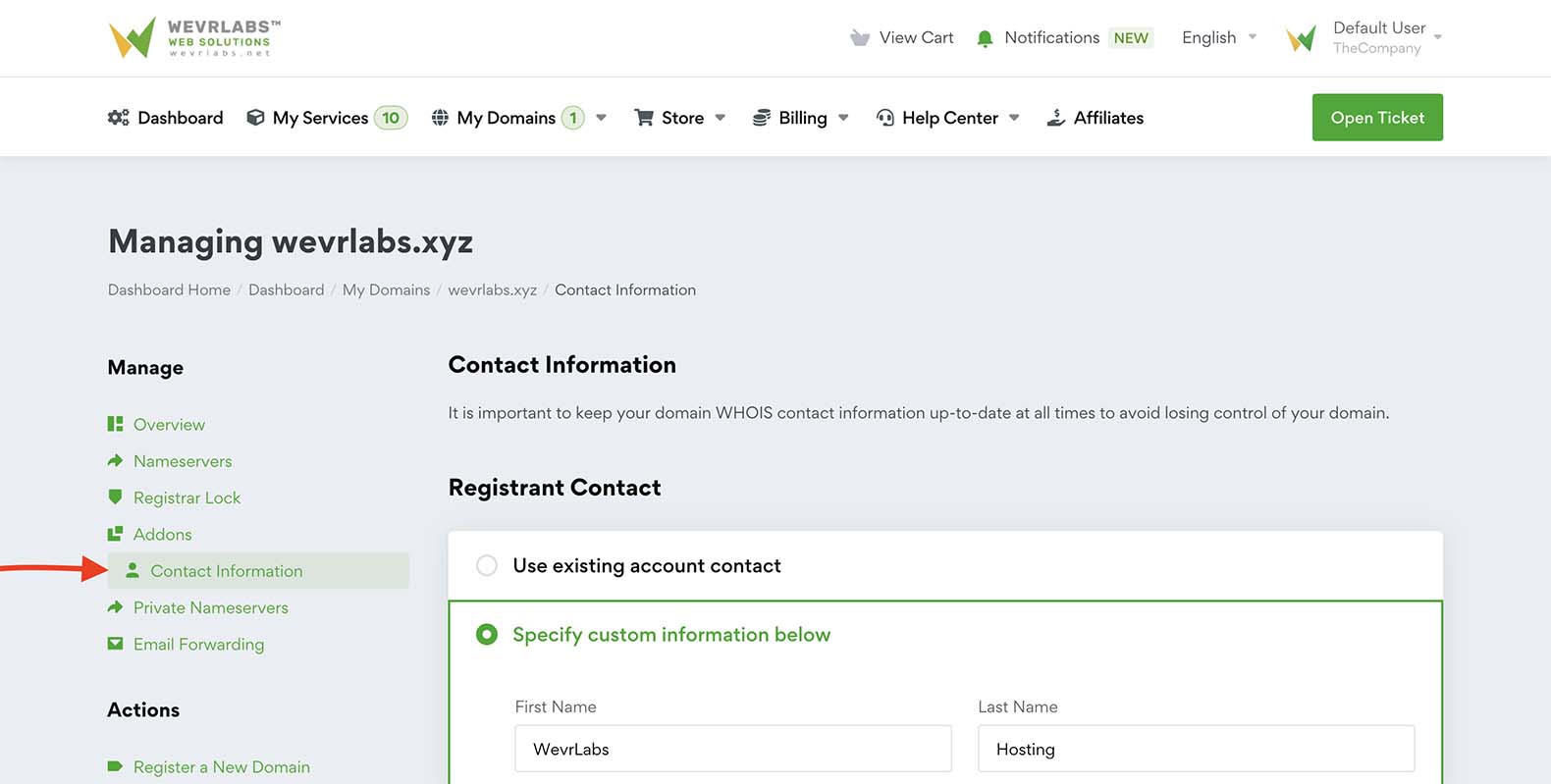 Important Note: the details should all be in ENGLISH ONLY or otherwise the system will return an error. Also some countries are not supported by the upstream controlling TLD registry (the list varies), so don't enter these in the country field and also don't use a phone number from these countries if you encounter an error while saving the new information.
Once happy with the entered information, click the Save Changes button to apply the new information.