Sometimes you may need to view name servers for linking your domain with your shared or business hosting plan, such as when you order a domain from another provider and wish to link it with a shared or business hosting plan you ordered from us.
It is always advised to first look at the specific information of the service before using the name servers above, that's because sometimes, the name servers for a specific shared or business hosting plan may be unique to that service, this info and other related information is displayed in the service details page. To view information of a specific service, visit your dashboard homepage at https://dash.wevrlabs.net/clientarea.php
then locate the service for which you want to view the details, and click on it.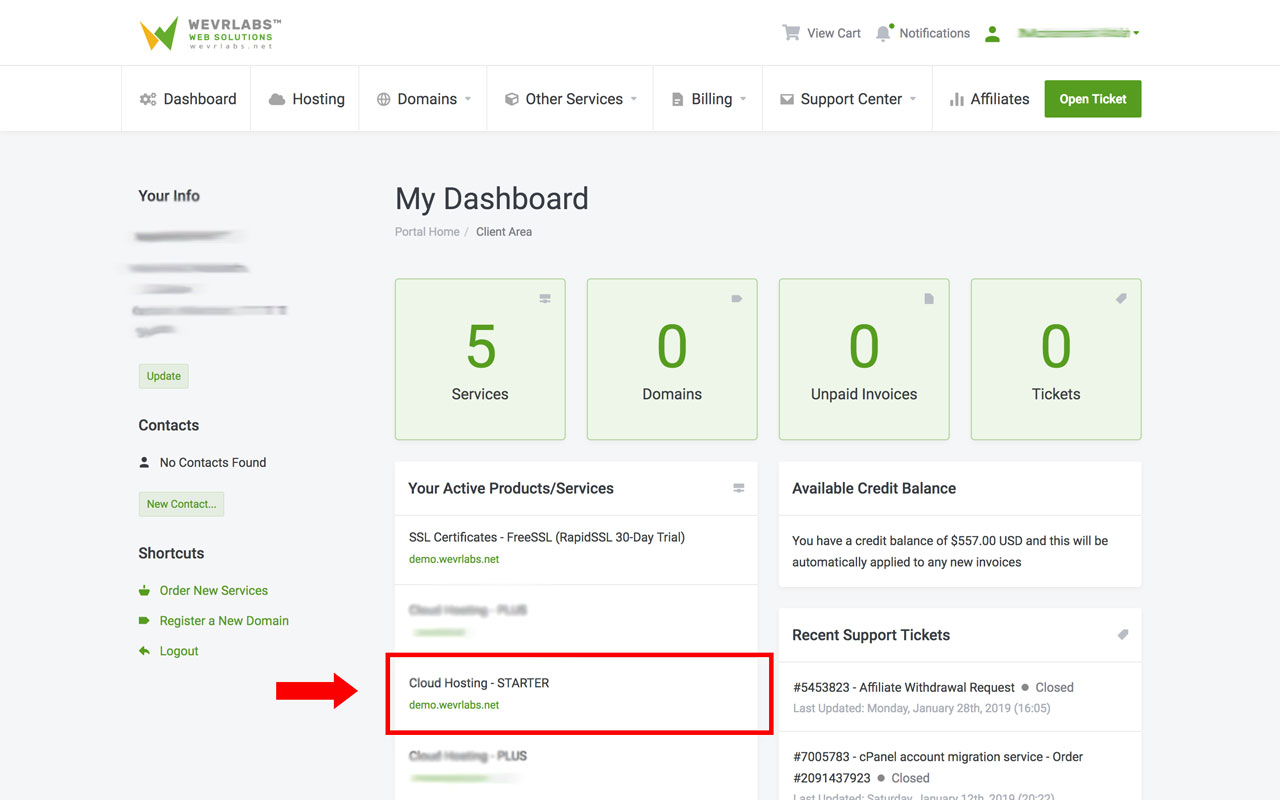 Service information:
Here you can view your cPanel username and direct login link as well as other information such as the IP of the server where your hosting is present, and its hostname.
You can also view the nameservers that you should use to link your domain with the hosting.