Before adding an Addon Domain name you need to edit your domain settings in the place where you register it, by pointing the domain name servers to the ones below:
ns1.bestwebhosting.top
ns2.bestwebhosting.top
You may need to wait for domain propagation before your domain starts serving from the linked hosting plan. It usually takes between 12 and 24 hours.
Login to cPanel ... For help accessing cPanel, please visit this guide:
https://dash.wevrlabs.net/knowledgebase/2/
Locate and click this icon to access the Domains section:

Click the button marked with the arrow:

The screen below will appear: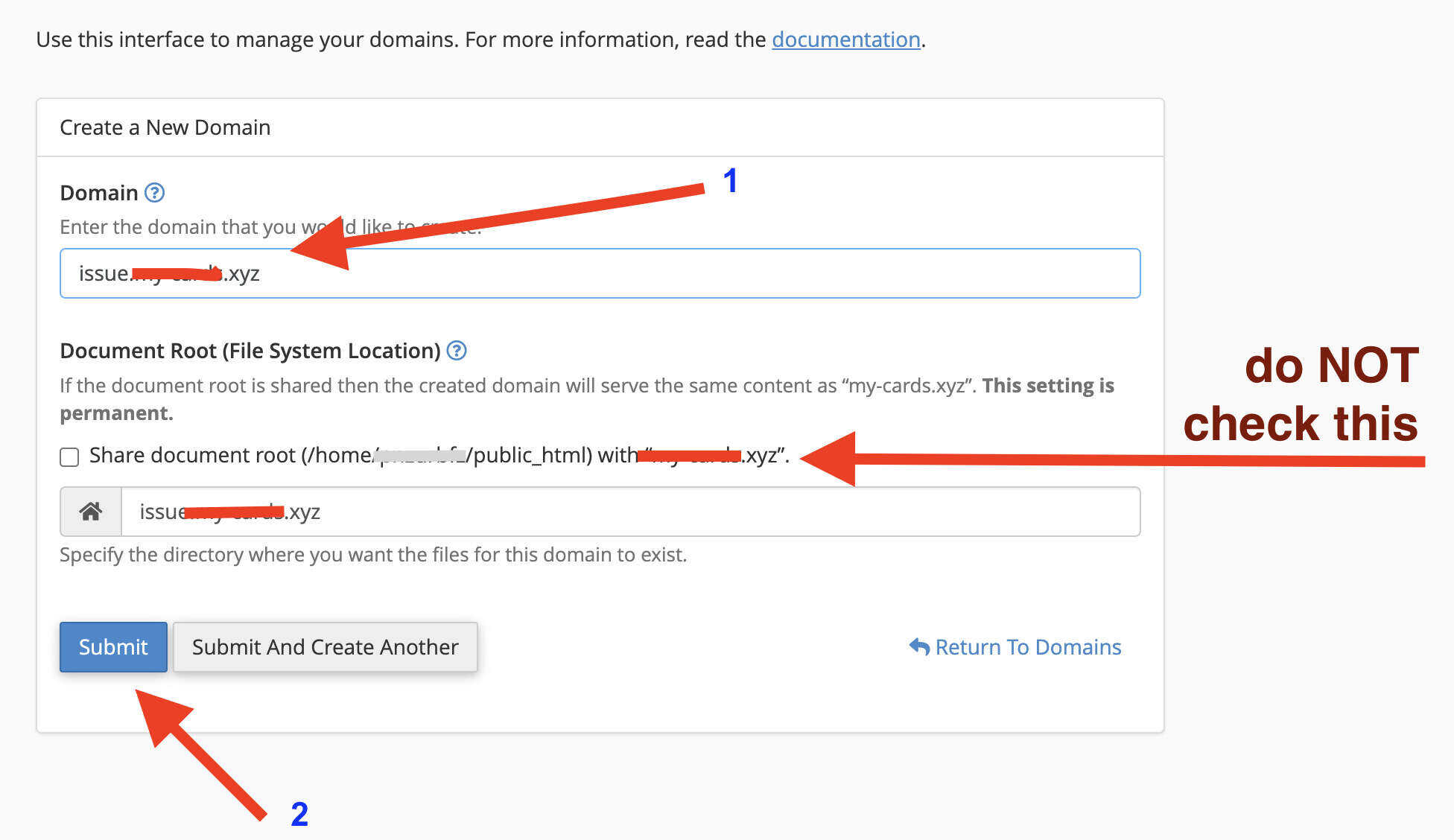 Type the domain ... For example: mydomain.com
Remove (untick) the check mark from the option "Share document root...etc".
Click Submit to save.
NOTE: your plan may not support linking additional domains!
Your new linked domain will now appear in the list: