We are happy to announce that we have been working closely the past couple of months with Faisal Islamic Bank of Sudan, to offer our customers the option of direct invoice payments vis Fawry app, the most stable, reliable, banking app in Sudan.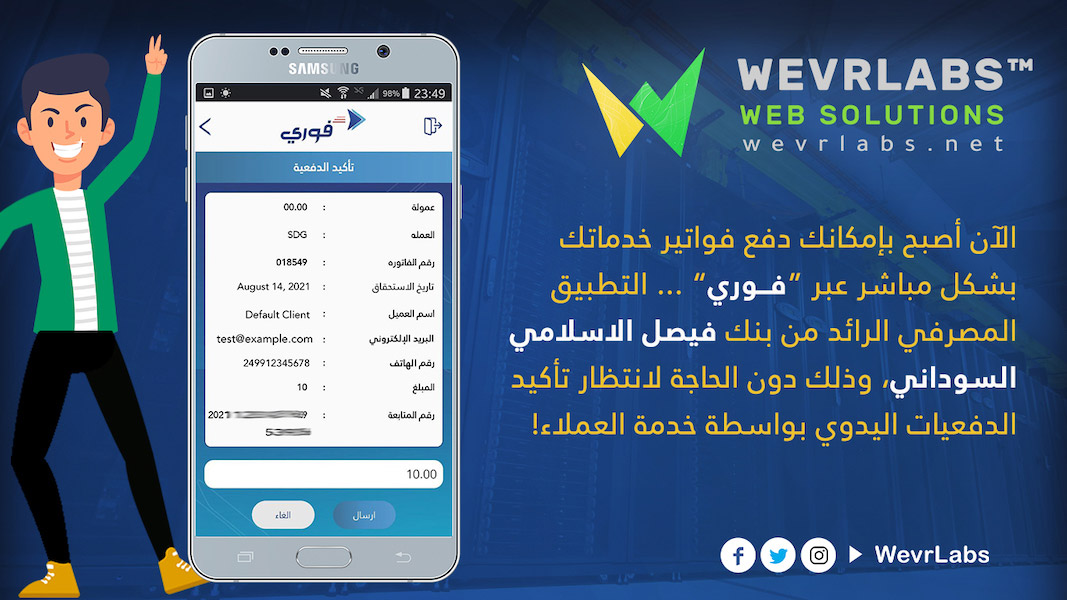 Starting today, users will be able to pay their invoices very much easier than before via Fawry app and have their invoices processed automatically, without the need of having to submit a payment screenshot for manual verification and processing by billing staff (unlike the case with mBOK transfers currently).
The process is very simple, all you need to do is just grab your invoice unique payment number, and then enter it in Fawry, click submit, and your invoice will be processed shortly after.
We have already prepared a step-by-step guide to explain this process, which can be viewed on this link below: